The first look trailer of Kareena Kapoor's Heroine is out. The movie directed by famed film maker Madhur Bhandarkar looks at the dark side of the otherwise glamorous movie industry. The movie stars Kareena Kapoor, Divya Dutta, Shahana Goswami, Randeep Hooda and Arjun Rampal in the lead role.
Kareena Kapoor expects this movie to be one of her best performances and had stopped accepting any other offers during the making of the film. Heroine releases on 21st September.
Catch the exclusive theatrical trailer of the Heroine film starring Kareena Kapoor. Also get a sneak peak into Kareena's item number Halkat Jawaani trailer.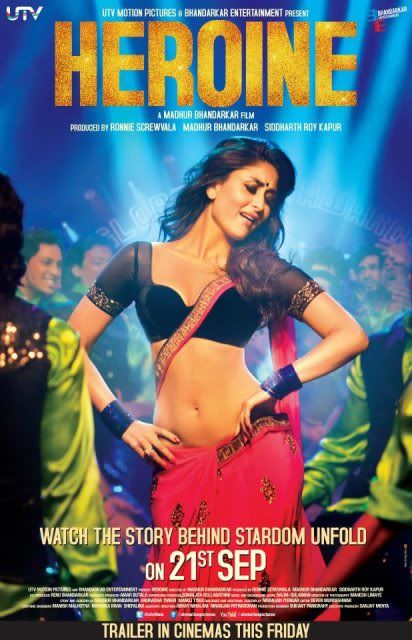 Pic – Kareena Kapoor Halkat Jawaani Poster