140 views
Yash Chopra is back donning the hat of a director with his untitled romantic saga. His last film as a director, Veer Zara, too starred Shah Rukh Khan in the lead role. This time Shah Rukh Khan would be seen romancing two of the most prettiest ladies in Bollywood currently, Anushka Sharma and Katrina Kaif.
Here is a look at some exclusive pictures of Shah Rukh Khan as a military officer in the film.
Also check out the theatrical of the untitled Yash Chopra film starring Shah Rukh Khan, Katrina Kaif and Anushka Sharma. The movie also has the soundtrack given by A.R. Rehman. Thus seeing a first of its kind combination of A.R. Rehman and Yash Raj Films. The music soundtrack is hence greatly anticipated.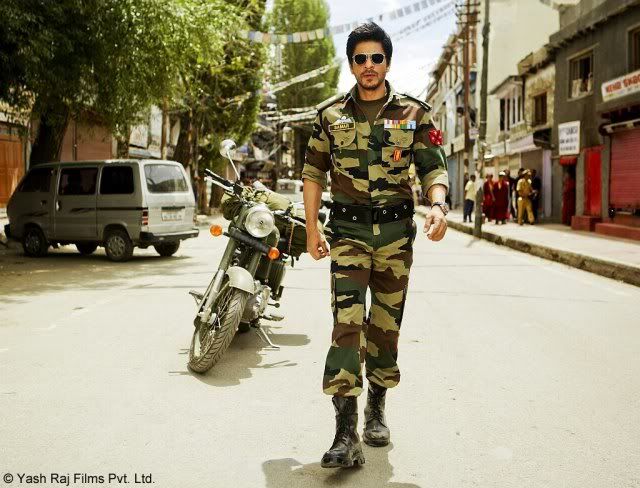 Pic – Shah Rukh Khan Yash Chopra Untitled Romantic Film
Video – Yash Chopra Romantic Film With Shah Rukh Khan Theatrical Trailer
So how did you guys find the trailer of the film. Are you eager to watch it in cinemas?
Share Shah Rukh In Yash Chopra's Untitled Romantic Trailer and Pictures with your friends on Facebook.
RELATED BOLLYWOOD STORIES:
«« Pic – Ram Kapoor With Son Aks Kapoor Cute Picture | Pic – Aamir Khan In Dhoom 3 Exclusive Picture »»