137 views
Here is a look at some short dialogue trailers from Salman and Katrina Kaif's Ek Tha Tiger. Ek Tha Tiger is scheduled to release on 15th August. The movie is directed by Kabir Khan and stars Katrina and Salman Khan in the lead roles. Salman plays the role of an undercover RAW agent who works for the Indian Government. He takes up a rather simple mission but things go terribly wrong when he falls in love with Zoya (Katrina Kaif).
Here is a look at some dialogue trailers from the movie. The chemistry between Salman and Katrina is super awesome. What say guys?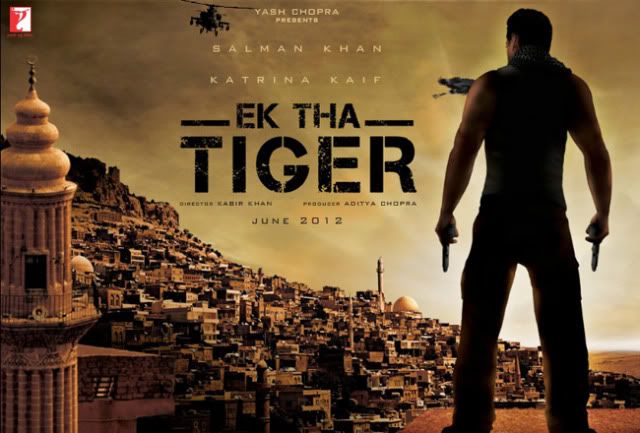 Pic – Salman Khan In Ek Tha Tiger Movie Poster 
Video – Salman Katrina Ek Tha Tiger Dialogue Trailer
Watch this trailer and find out why Salman Khan has not married till now.
Video –  Salman Katrina Dialogue Trailer From Ek Tha Tiger
Salman Khan goes to select a gift for Katrina Kaif which shocks Ranveer Shourie. See what Salman Khan has to say in this trailer.
Share Video – Ek Tha Tiger Dialogue Trailers with your friends on Facebook.
RELATED BOLLYWOOD STORIES:
«« Video – Ek Tha Tiger Title Song Trailer | Video – Student Of The Year Movie Theatrical Trailer »»