68 views
Shirin Kunder's second film as a director is the mad caper comedy Joker. After being unsuccessful with his first film Jaaneman, Shirish Kunder is back to show that he has what it takes to make a superhit movie. Joker stars Sonakshi Sinha and Akshay Kumar in the lead roles. Minisha Lamba and Shreyas Talpade also play supporting roles in the film.
Already the item song – I Want Fakht You - starring Chitraganda Singh from Joker has become a hit on the music charts. Here is the next song – Sing Raja – from the movie Joker.
Sing Raja is a high on energy song with Daler Mehndi and Sonu Kakkar providing their vocals to it. Lyrics of the song have been written by Shirish Kunder himself.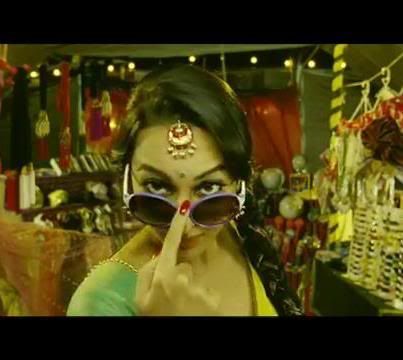 Pic – Sonakshi Sinha Hot Picture From Joker Song Sing Raja 
Video – Sing Raja Song From Joker Movie 
Share Video – Sing Raja Song Trailer From Joker Movie with your friends on Facebook.
RELATED BOLLYWOOD STORIES:
«« Video – Bipasha Basu's Raaz 3 Theatrical Trailer | First Look – Preity Zinta's Ishkq In Paris Wallpaper »»