172 views
Raaz starring Bipasha Basu and Dino Morea in the lead, not only gave a momentum to Bipasha Basu, but also helped establish the horror genre in Bollywood. Vikram Bhatt followed it up with Raaz 2, which starred Emraan Hashmi and Kangana Ranaut in lead roles. The movie was again a hit at the box office. The team of the Raaz series now comes up with a third part – Raaz 3.
Raaz 3 stars Bipasha Basu, Emraan Hashmi and Esha Gupta in the lead roles. The movie is set against the backdrop of the glitz, lights, glamour and back-stabbing cruelty of the entertainment world. Bipasha Basu plays a negative role in the movie and she is sure that this role would help her make a comeback into Bollywood.
Here is the first look theatrical trailer of Raaz 3. The movie seems to have many scary scenes as well as a heavy does of hot lovemaking scenes in it. Watch and enjoy.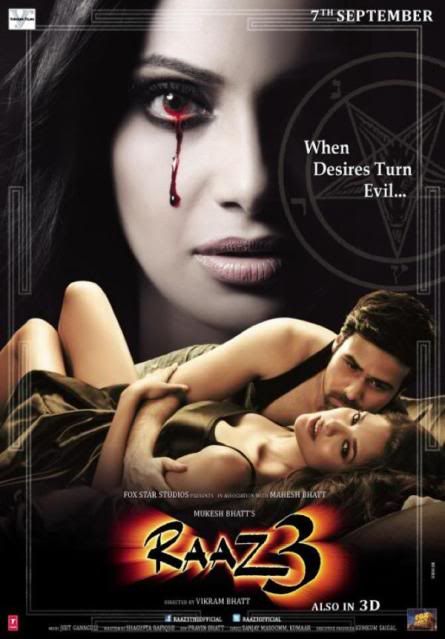 Pic – Bipasha Basu Raaz 3 Wallpaper 
Video – Raaz 3 Theatrical Trailer  
Share Video – Bipasha Basu's Raaz 3 Theatrical Trailer with your friends on Facebook.
RELATED BOLLYWOOD STORIES:
«« First Look – Ajay Devgan's Himmatwala Wallpapers | Video – Sing Raja Song Trailer From Joker Movie »»