97 views
Preity Zinta who was once one of the most popular faces in Indian cinema, with her dimples setting the box office cash registers ringing has been off the big screen for quite a while now. Ishq In Paris marks the comebaack of Preity Zinta to Bollywood, and also her first film as a producer.
The movie is directed by Prem Soni, who earlier made the very much forgettable Main Aur Mrs. Khanna.  The theatrical trailer of Ishkq In Paris is expected to be released on August 9, 2012.
The movie stars Preity Zinta, newcomer Rehan, Arjun Rampal and also Salman Khan in a guest appearance. French actress, Isabelle Adjani, will make her Bollywood debut with Ishkq In Paris.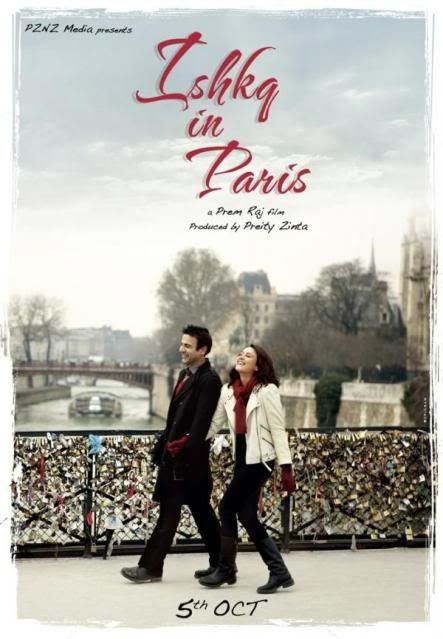 Pic – Preity Zinta Ishq In Paris Wallpaper 
Ishkq In Paris was earlier expected to be released on September 21, 2012, however it was post-poned and is now set for release on October 5, 2012. The delay was to ensure that the movie does not clash with Kareena Kapoor's Heroine. 
Share First Look – Preity Zinta's Ishkq In Paris Wallpaper with your friends on Facebook.
RELATED BOLLYWOOD STORIES:
«« Video – Sing Raja Song Trailer From Joker Movie | Pic – Shriya Saran Hot Picture In Maxim »»