107 views
Ek Tha Tiger is amongst one of the most awaited films this year. And why not, when it stars Salman Khan and Katrina Kaif, it better be amongst the most awaited films. Salman's last 4 films – Wanted, Dabangg, Ready and Bodyguard have been blockbusters at the box office. And this time round when he teams up Katrina and the Yash Raj Films team, things can rarely go wrong.
Kabir Khan the director of Ek Tha Tiger has hired popular Hollywood stunt directors like Conrad Palmisano and Markos Rounthwaite for the movie, to ensure that no stone is unturned for the action scenes of the movie.
The trailers have already sparked excitement for the movie,  and after the Mashallah song, the next song Banjaara hits the screens now. Watch the trailer of the Banjaara song exclusively here.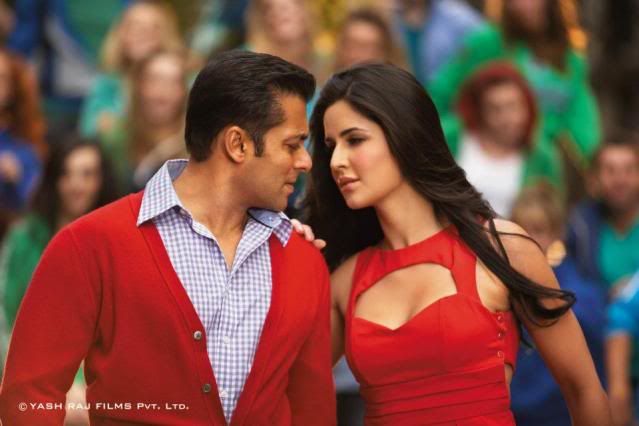 Pic – Salman and Katrina's Ek Tha Tiger Movie – Banjaara Song Poster 
Video – Ek Tha Tiger Banjaara Song Trailer 
So how did you find this song promo of Banjaara? Is it better than Mashallah song? Our vote goes for the Masha Allah song.
Share Video – Banjaara Song Trailer From Salman and Katrina's Ek Tha Tiger with your friends on Facebook.
RELATED BOLLYWOOD STORIES:
«« Anurag Kashyap's Prague First Look Wallpaper | Video – Life Of Pi Theatrical Trailer »»