711 views
Bollywood actress Sherlyn Chopra will be the first Indian actress to feature on the cover of Playboy magazine. Hugh Hefner of Playboy tweeted – " Bollywood starlet Sherlyn Chopra will be the first Indian to appear nude in Playboy, in the November issue". This is quite some news. The official @PlayboyDotCom channel on Twitter posted "Indian women are gorgeous & we're excited that you modeled for us."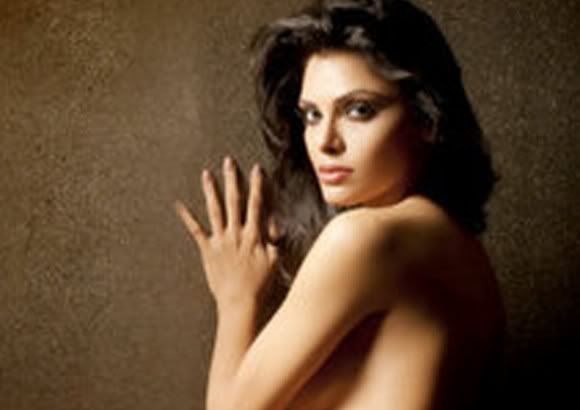 Pic – Sherlyn Chopra Hot Photos From Playboy Magazine 
While Sherlyn has been more in news for her twitter updates than her movies, going nude for Playboy seems a big step. Looks like this is a very planned career move by Sherlyn to come into the limelight and perhaps land a few movies. Going by her tweet updates, she seems to give Pamela Anderson a run for her money and hopes to appear in more Playboy covers than Pamela.
About the Playboy experience, she shared her feelings on Twitter: The one place I'm gonna miss the most at the Mansion is the dining area…Huge thanks to the entire staff!!!! With a sweetheart at the Mansion.M gonna miss all my playboy friends……never mind though,will be back soon!
Sherlyn accepted her fans congratulations and tweeted: Thank you all 4 ur warm wishes! Itz indeed an honour and a great privilege to be on the cover of the iconic mag-Playboy! I feel truly blessed!
Share Sherlyn Chopra Bares It All For Playboy Magazine with your friends on Facebook.
RELATED BOLLYWOOD STORIES:
«« Funny Pic – Why Albert Einstein Is Angry With Rohit Shetty | Jism 2 Too Hot For The Censor Board To Handle »»