329 views
Rohit Shetty may be a favorite among the masses. His movies from Golmaal series to Singham to the recently released Bol Bachchan have all managed to click with the masses and become blockbuster hits. His movies, be it action or comedy, all are known for their gravity defying action scenes. Now while the front benchers may whistle and hoot, for those scenes, one person does not seem to be impressed. Here is a funny take on what makes Albert Einstein go – "Aati Maaji Satakli" . watch it and smile.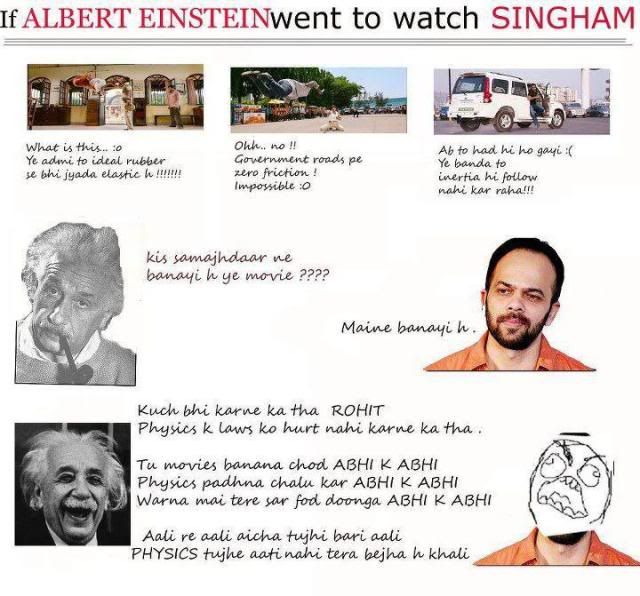 Funny Picture – Why Rohit Shetty Is Angry With Singham
Share Funny Pic – Why Albert Einstein Is Angry With Rohit Shetty with your friends on Facebook.
RELATED BOLLYWOOD STORIES:
«« Video : Ajay Devgan's Son Of Sardar Theatrical Trailer | Sherlyn Chopra Bares It All For Playboy Magazine »»