671 views
Madhur Bhandarkar's next film after Fashion, is titled Heroine and stars Kareena Kapoor. The movie stars Kareena Kapoor, Arjun Rampal and Randeep Hooda in the lad roles. Just like how Fashion showed us the ugly side of the fashion world, Heroine would be showing us the true insiders view of the film industry.
Kareena Kapoor had reportedly demanded Rs. 8 crore for the movie, but later she decided to take a profit share in the movie by co-producing the film along with Madhur Bhandarkar. Kareena Kapoor has described her role in Heroine as the most challenging of all the roles she has played so far.
Considering the challenging role that she had to play in Heroine she had decided not to shoot on any other film, till the shooting of Heroine wraps up. "It's going to be a very aggressive and tiring film. I have to give my life to it; otherwise, there's no point in doing it. So, I simply can't take up anything else during that time," says Kareena.
 Pic : Kareena Kapoor First Look In Heroine Movie Wallpaper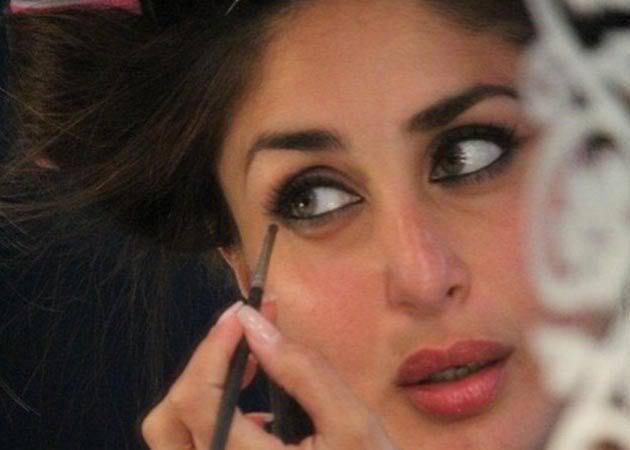 Pic : Kareena Kapoor In Heroine Movie Pictures
Kareena Kapoor will be doing two item numbers in the movie as well. According to insiders who have had a sneak peak of the item numbers, they say that these are going to be chart busters for a while and beat the Munni's and the Sheila's of the world hands down.
The trailer of Heroine is set to release later this month. And we will surely get the first look of the Madhur Bhandarkar's film Heroine right here on movietonic.
Share Kareena Kapoor's Heroine Movie Pictures with your friends on Facebook.
RELATED BOLLYWOOD STORIES:
«« Ranbir Kapoor's Yeh Jawaani Hai Deewani First Look Poster | Akshay Kumar And Sonakshi's Joker Movie Pictures »»