43 views
The first look of Preity Zinta's debut production " Ishkq In Paris" is out — and it has a post card feel to it and is very stylishly done with pictures of Paris shot in it.
Ishkq In Paris, directed by Prem Soni, also features Arjun Rampal, French actress Isabelle Adjani and the new actor in the movie is reportedly TV actor Gaurav Chanana, who has been rechristened Rehaan.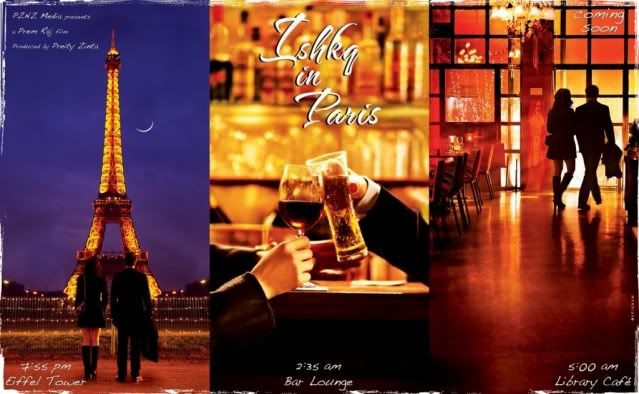 Pic : First Look Of Preity Zinta's Ishkq In Paris Wallpaper
The  Preity Zinta starrer is all set to release later this year. So what are your expectations from this movie? Do let us know in the comments section below.
Share First Look : Preity Zinta's Ishkq In Paris with your friends on Facebook.
RELATED BOLLYWOOD STORIES:
«« Ekta Kapoor and Prachi At War? | First Look Sanjay Dutt's Sher Movie Wallpaper »»