35 views
Challo Driver is the new small movie on the block. The starcast includes Vickrant Mahajan, Kainaz Motivala (Ragini MMS fame), Prem Chopra and Manoj Pahwa. The movie is directed by Vickrant Mahajan, who is playing the lead actor role in the movie.
The trailer does have a very small film look to it, a film with severe budget restrictions. Also the lead actor, Vickrant, fails to impress. The chemistry between Vickrant and Kainaz is virtually missing in the trailer. Lets hope the next few trailers are any better.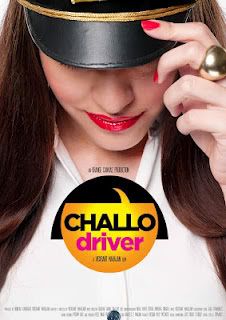 Pic : Kainaz's Challo Driver Movie First Look
 Here is the Mika and Hard Kaur song, Kudi Pattaka Driver from Challo Driver. The song is indeed catchy and has the Punjabi feel to it.
Video : Kuddi Pattaka Driver Song Trailer from Challo Driver Movie 
Also have a look at the theatrical trailer from Challo Driver
Theatrical Trailer Of Challo Driver Movie 
Share Challo Driver Theatrical And SongTrailer with your friends on Facebook.
RELATED BOLLYWOOD STORIES:
«« Kya Super Kool Hain Hum Adult Theatrical Trailer Uncensored | Why Is Rajnikanth Angry With Aamir Khan's Talaash? »»