195 views
Anurag Basu's first look trailer of Barfi starring Ranbir Kapoor and Priyanka Chopra has managed to garner quite a few positive reviews. Considering Ranbir Kapoor is deaf and dumb, while Priyanka plays the role of an autistic in the movie, the movie might have seemed to be a rather grim and dark film. But when one watches the theatrical trailer of Barfi, the movie radiates of warmth, happiness and an addictive charm to it.
Barfi releases in theatres on September 14th 2012. Till we wait for the next trailer of Barfi, here are some exclusive wallpapers of Ranbir  from the Barfi movie.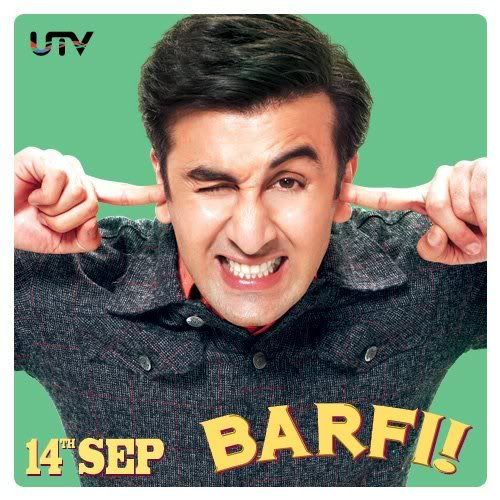 Pic : Ranbir Kapoor Barfi Movie Wallpapers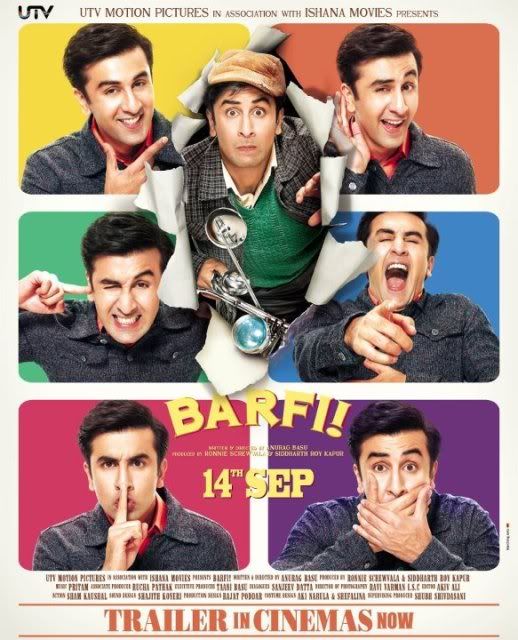 Pic : Barfi Ranbir Kapoor Movie Wallpaper 
 Check out more exclusive wallpapers from the Ranbir Priyanka starrer Barfi…
 Pic : Ranbir Priyanka Barfi Movie Wallpaper
Share Pic : Ranbir Kapoor Wallpaper's From Barfi Movie Online with your friends on Facebook.
RELATED BOLLYWOOD STORIES:
«« First Look : Hrithik Roshan's The Legend Of Rama Poster | Video : Maula Song From Jism 2 Movie Trailer »»