113 views
After the very huge success of Gangs Of Wasseypur, Anurag Kashyap is leaving no stone unturned for the second part of the film. The makers are putting in a lot of marketing effort through  social media campaigns to help capitalize on the success of Gangs Of Wasseypur. They also have an innovative twitter campaign that involves profiles of Ramadhir and Faisal Khan created and them having a battle of words on Twitter. The campaign however is in Hindi and looks targeted at the masses, especially those in UP and Bihar.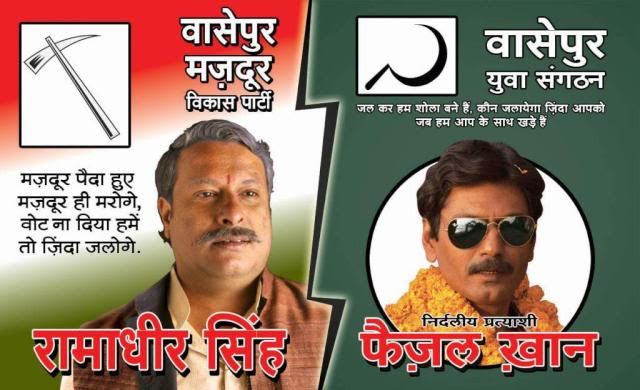 Gangs Of Wasseypur 2 Exclusive Poster
 Here is the first look of the Gangs Of Wasseypur II  theatrical trailer. The trailer looks very promising and seems to take off where Gangs Of Wasseypur left of. The second part of the movie seems to show the face off between Faisal Khan and Ramadhir Singh.Gangs of Wasseypur 2 Awesome Theatrical Trailer
Share First Look : Gangs Of Wasseypur 2 Theatrical Trailer with your friends on Facebook.
RELATED BOLLYWOOD STORIES:
«« Video : Maula Song From Jism 2 Movie Trailer | Video : Akshay Kumar's Oh My God Theatrical Trailer »»