37 views
After the immense success of Gangs of Wasseypur, the already planned sequel to the movie, is all set to be released. We bring to you, the first look exclusive picture of Gangs Of Wasseypur 2. Set in authentic back drop of Wasseypur, a small town near Dhanbad is a tale of revenge that runs deep within families.
The first part of Gangs Of Wasseypur ended with the death of Manoj Bajpai. in the second part  of the film, Manoj Bajpai's wife, played by Richa Chadda will take center stage.
Gangs of Wasseypur 2 is set to release on August 2, 2012. We are waiting excitedly for its release. Are you?
So till then, here is the first look poster of Gangs Of Wasseypur 2. Tell us how you found it and what are your expectations from this film.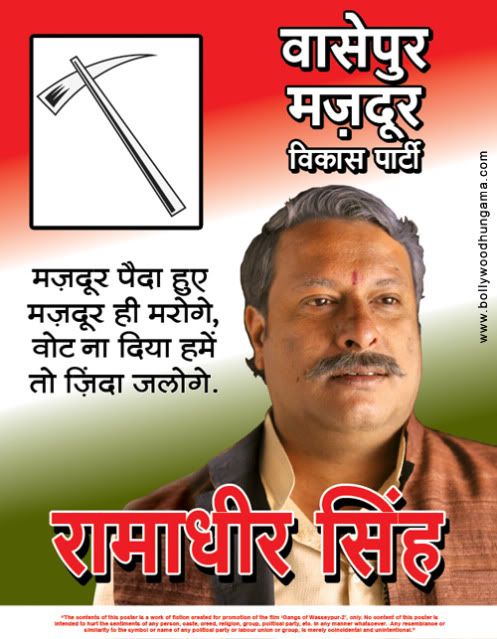 Pic : Gangs Of Wasseypur 2 First Look Poster
Share First Look : Gangs Of Wasseypur 2 Wallpaper with your friends on Facebook.
RELATED BOLLYWOOD STORIES:
«« First Look : Ajay Devgan And Sanjay Dutt's Son Of Sardaar Movie Pictures | First Look : Hrithik Roshan's The Legend Of Rama Poster »»