405 views
Bollywood actress Katrina Kaif has been voted as the Sexiest Woman In The World by FHM magazine. The magazine also carries a list of the 100 sexiest beauties of 2012.
Winning this award is however not new to Katrina, Katrina Kaif has been previously voted the Sexiest Woman in the World by FHM India in 2008 and 2009. Deepika Padukone prevented Katrina from getting a hatrick as she was voted Sexiest in 2010.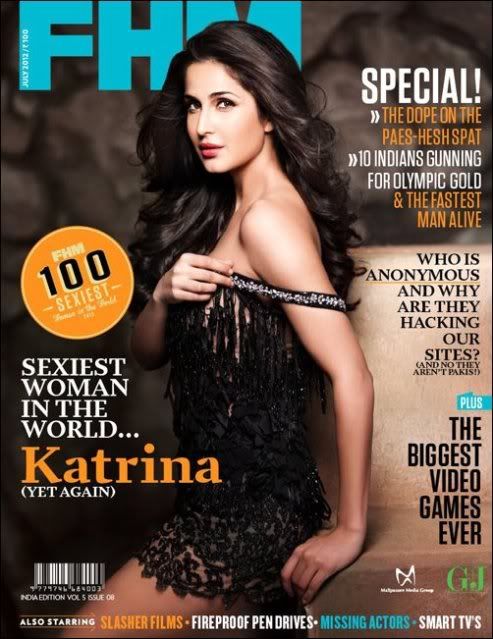 Pic : Katrina Kaif Sexiest Woman Hot Sexy Pictures
Katrina who was always fascinated by the title in her younger days, now feels proud  of winning it 3 times and says that she will preserve  magazine covers to show her grandchildren.
"First time I got this title, I was very shocked. Second time I got, I was like it's a lot of fun. And now this year, I think it's been a wonderful shoot. It's always nice, because I would say that when you have grandchildren and you look back over those years, I mean 50 years from now, I could have those magazine covers on a wall and I can say one time I was considered sexy," said Katrina at the press conference.
Share Katrina Kaif The Sexiest Woman Pictures with your friends on Facebook.
RELATED BOLLYWOOD STORIES:
«« Video : Abhi Abhi Song Trailer From Sunny Leone's Jism 2 Uncensored | First Look : Ajay Devgan And Sanjay Dutt's Son Of Sardaar Movie Pictures »»