68 views
Supermen of Malegaon is a documentary film by Faiz Ahmed Khan. The movie has received numerous accolades in international film festivals and is all set to release now for film audiences after four long years of being in making. The movie' has its background score by Sneha Khanwalkar and is edited by Shweta Venkat Matthew who have now created a name are both being praised for their work in their latest film, the just-released Gangs of Wasseypur.
Movie Preview Of Malegaon Ka Superman 
Malegaon, a small town tucked away near the heart of India geographically, is fraught with communal tension and under severe economic depression. To escape the harsh reality of their world, its people seek refuge in the fantastical world of cinema. This passion for cinema has spurred a group of cinema enthusiasts to make their own films-quirky, low budget, socially aware and notoriously funny spoofs of Bollywood films. Their ambition has grown and now they are ready to take on Hollywood and Superman. We follow them on this journey. At times funny, tragic, contemplative. Always warm and engaging. And as the film begins to take shape, through schemes and approaches that are sublimely ingenious, simply bizarre and purely hysterical, we also slowly discover Malegaon itself. A microcosm that embodies and reflects the complexities of modern small town India.
Watch the video trailer of the film now and let us know how you found it.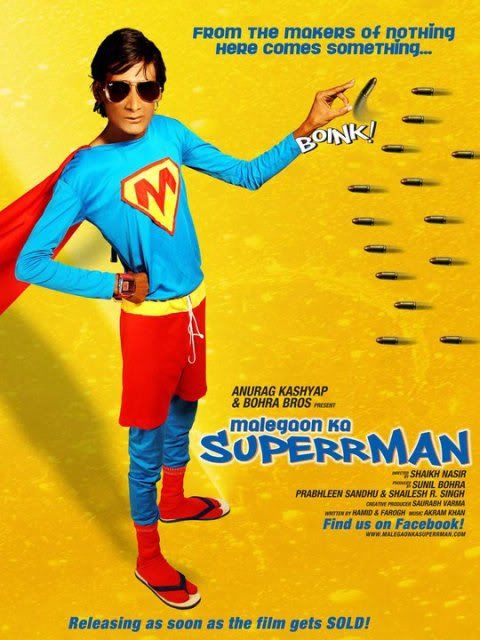 Video : Trailer Superman Of Malegaon Watch Online
Share Video : Supermen Of Malegaon Theatrical Trailer with your friends on Facebook.
RELATED BOLLYWOOD STORIES:
«« Dhanush Of Kolaveri Di Fame In Hindi film Raanjhnaa | Video : Aa Ante Hazel's Item Number In Maximum Trailer »»