153 views
Here is the first look trailer of Aamir Khan's upcoming film Talaash. The movie is directed by Reema Katgi of Honeymoon Travels Pvt limited fame. Apart from Aamir Khan this crime thriller also has Kareena Kapoor and Rani Mukherjee essaying important roles.
Here is the first look of the film Talaash starring Aamir Khan, Rani Mukherjee and Kareena Kapoor. The trailer does seem to create a lot of curiosity and fans would be eagerly awaiting to see the film when it hits theatres soon.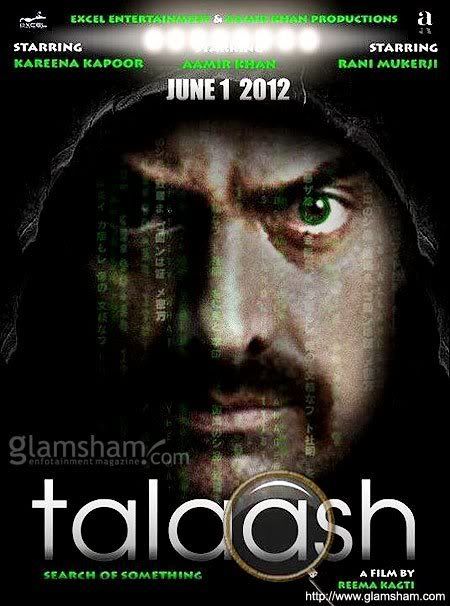 Pic : Aamir Khan Talaash Movie Wallpaper
Video : Aamir Khan Talash Theatrical Trailer 
Talaash is set to release in theatres on 1st June 2012
Share Video : Aamir Khan's Talaash Theatrical Trailer First Look with your friends on Facebook.
RELATED BOLLYWOOD STORIES:
«« Bittoo Boss Uncensored Theatrical Trailer | First Look – Akshay Kumar's Joker Movie Wallpaper »»