579 views
Here is an exclusive photo of yester year's item girl and superstar Zeenat aman, posing for Lux soap. This one is a collectors edition photograph.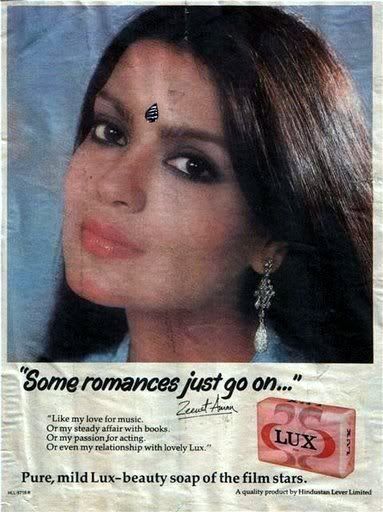 Pic : Zeenat Aman's Exclusive Poster For Lux Ad
If you have any more exclusive pictures do share with us at admin [at] movietonic [dot] com
Share Zeenat Aman Exclusive Lux Soap Poster with your friends on Facebook.
RELATED BOLLYWOOD STORIES:
«« Video : Dhoop Ke Makaan Song From Break Ke Baad Movie | Vidya Balan Hot Backless Picture »»