2,475 views
Sanjay Leela Bhansali's next movie, Guzaarish, after the abysmal Saawariya he made a while back stars super stars Hrithik Roshan and Aishwarya Rai in the lead.
In the film Hrithik plays the role of a paraplegic patient while Aishwarya plays his nurse. Hrithik Roshan who is paraplegic pleas and fights for mercy killing himself.  The film also stars Aditya Roy Kapoor, Monikangana Dutta and Nafisa Ali. The story of the film is set in Goa.
Sanjay Leela Bhansali says, "It's a very unique subject. It has been handled very, very sensitively, specially by the actors and their performances. We have taken care that it's done gently, correctly because it's a very important debate."
The film is slated to hit theatres on 19th November.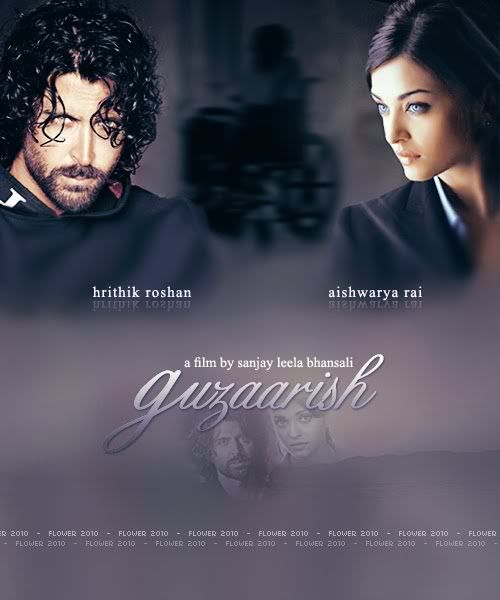 Pic : Guzaarish Movie Poster Online
Video : Guzaarish Hrithik Roshan Movie Theatrical Trailer
Share Video : Guzaarish Theatrical Trailer with your friends on Facebook.
RELATED BOLLYWOOD STORIES:
«« Deepika Reveals Reason For Breaking Up With Ranbir Kapoor | Hrithik Roshan's Guzaarish Movie Controversy »»