138 views
The story of Tees Maar Khan revolves around the life of a conman who goes by the name of Tees Maar Khan. Tees Maar Khan is shameless and ruthless while he goes along cheating, conning and stealing. Tees Maar Khan, played by Akshay Kumar, is helped in his activities by associates Dollar, Soda and Burger and girlfriend Anya, played by Katrina Kaif.
Tees Maar Khan is tested when he is assigned to steal antiques worth 500 crores from a moving train. Will Tees Maar Khan be successful in the ultimate heist which also involves a Bollywood actor? The audience will have to wait for two months while Farah Khan and her cast get ready for the promotion work. With music by Vishal and Shekhar, Tees Maar Khan is set for release on 24th December.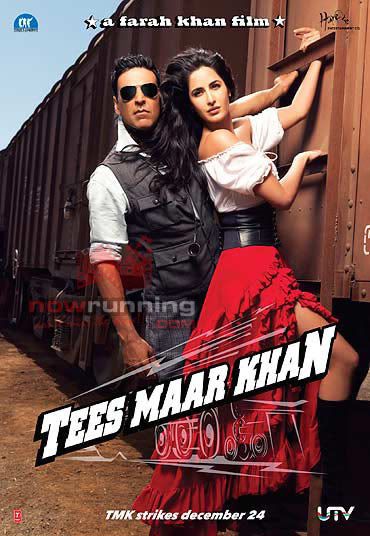 Video : Tees Maar Khan Title Song Promo Watch Online
Share Video : Tees Maar Khan Title Song Trailer with your friends on Facebook.
RELATED BOLLYWOOD STORIES:
«« Video : Tees Maar Khan Theatrical Trailer | Video : Jat Yamla Pagla Theatrical Trailer »»