223 views
Finally. Yes, finally the love lost, heart broken Vivek Oberoi does decide to get married.
Vivek Oberoi married Priyanka Alva on 29th October. Priyanka Alva is the daughter of Karnataka Minister and Senior Janata Dal leader Jeevaraj Alwa and social worker Mrs. Nandini Alva. We hope thaat Priyanka gets in a lot of happiness and love in Vivek Oberoi's life. Here is wishing the both of them a happy .
Here are a few exclusive pictures from the Vivek and Priyanka wedding.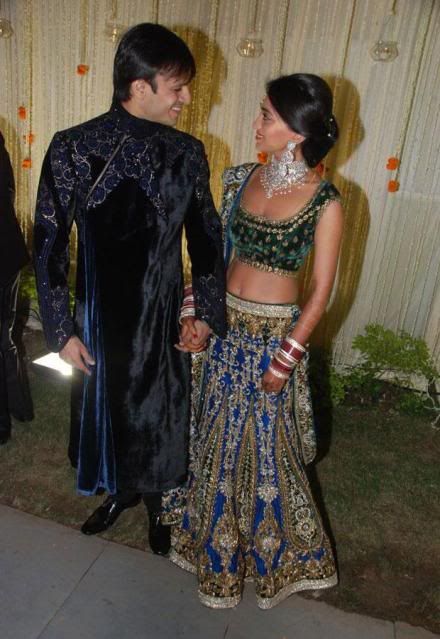 Picture Perfect Priyanka and Vivek Oberoi
Pic : Priyanka and Vivek all smiles at wedding
Share Pics :Vivek Oberoi Wedding Pictures with your friends on Facebook.
RELATED BOLLYWOOD STORIES:
«« Video : Toonpur Ka Superhero Watch Movie Online | Mallika Sherawat Hot Picture in Love Barack »»