1,235 views
If you thought Mallika Sherawat had disappeared into oblivion. Think twice. After the debacle called Hiss. Mallika Sherawat is back with a rather controversial subject. Her next film Love, Barack is a Hollywood movie, in which Mallika Sherawat will star opposite 'Avatar' hunk Laz Alonso in the Hollywood political comedy, 'Love, Barack,' .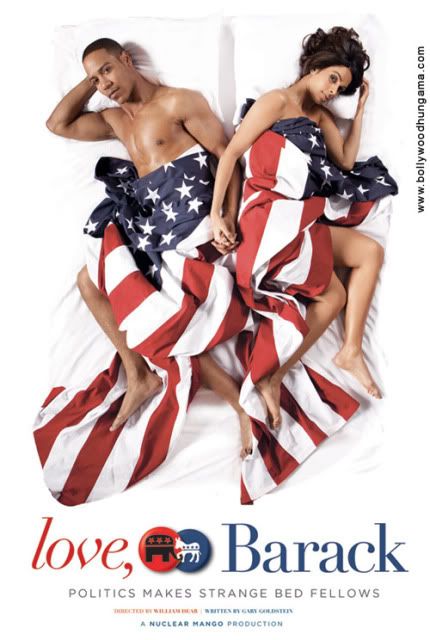 Picture : Hot Photo Mallika Sherawat Topless In Love Barack
Mallika Sherawat will play a volunteer coordinator on Barack Obama's 2008 presidential campaign, who falls in love with her counterpart on John McCain's campaign, played by Alonso.
Share Mallika Sherawat Hot Picture in Love Barack with your friends on Facebook.
RELATED BOLLYWOOD STORIES:
«« Pics :Vivek Oberoi Wedding Pictures | Video : Tees Maar Khan Theatrical Trailer »»