14,000 views
After a rather long gap, her last film being the dismal Ugly Aur Pagli, Mallika Sherawat makes a comeback as a "Nagin". Yes, you heard it right the 1980′s theme of a snake all set to take her revenge is back, but this time in the modern era.
The movie titled Hiss is directed by Jeniffer Lynch and will have Mallika Sherawat playing the nagin.
The story of "Hiss" follows a ruthless American who, fascinated by the ancient folklore of the nagin, travels to India to find out the truth. In the jungles of India, he captures the mate of the nagin for the magical powers of its nagmani, a mythical gem embedded in its hood.
Watch out an exclsuive theatrical  trailer of the movie Hiss.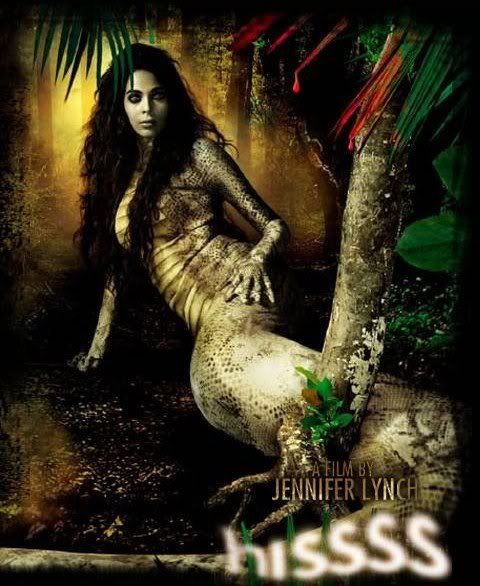 First Look : Mallika Sherawat's Movie Hiss

The nagin transforms into a femme fatale and comes to the modern world to track down her lover. She wreaks revenge on those who stand in the way of their reunion and also on her mate's captors. Her desperate search and subsequent quest for revenge results in a break neck chase with a trail of bodies and narrow escapes.
Video : Theatrical Trailer of Malikka Sherawat's Hiss Movie
Share Video : Mallika Sherawat's Horror Film Hiss with your friends on Facebook.
RELATED BOLLYWOOD STORIES:
«« Pic : Ranbir Kapoor's Rocket Singh Movie First Look | First Look : Sexy Mallika Sherawat In Hiss Movie »»