1,151 views
Bollywood's bubbly girl Preity Zinta might be moving over from the silver screen  with no releases in sight but Preity is still pretty much inthe limelight as the owner of the Kings XI Punjab IPL team.
Preity can be seen at all the matches rooting, cheering and dancing for her team, the Kings XI Punjab. While Punjab may not be performing so well at the IPL this time round, with Brett Lee's services being sorely missed, Preity is pretty confident that her team is going to go a long way at the matches.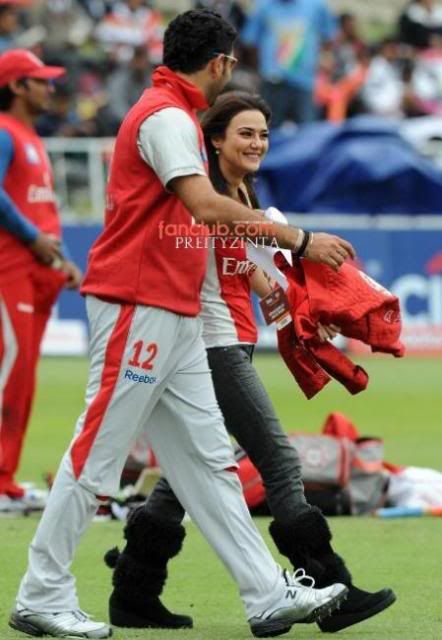 Pic : Preity Zinta And Yuvraj At IPL
Cute Preity Zinta Pictures
Pic : Preity Zinta At IPL
Check out more pictures of Preity Zinta at Kings XI Punjab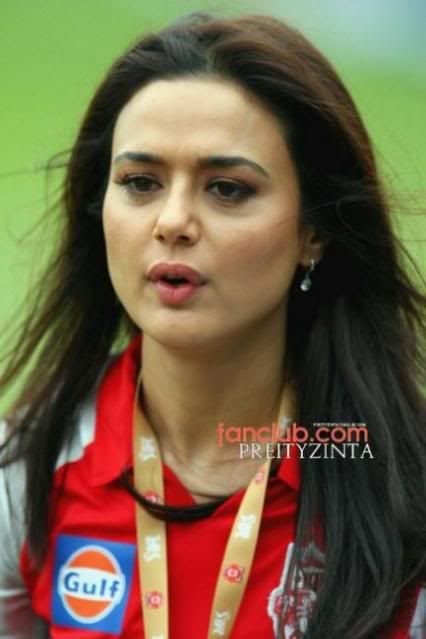 Share Pics : Pretty Preity Zinta Of Kings XI Punjab At IPL with your friends on Facebook.
RELATED BOLLYWOOD STORIES:
«« Pics : Hot And Sexy Amrita Rao For Oops Magazine | Video : Amitabh Bachchan's Rann Movie Trailer »»