1,072 views
After a super successful last year, Hrithik Roshan is all set to storm the scene this year too with Anurag Basu's Kites. The movie is being produced by dad, Rakesh Roshan and will star Barbara Mori and Kangana Ranaut opposite Hrithik Roshan.
The film's marketing and distribution rights have reportedly been sold for a whopping amount of Rs. 110 crores to Anil Ambani's Big Pictures. So in that sense the movie producers have already recovered the costs. Let's see whether the movie manages to win the money back for the distributors too.
Check out an exclusive on the set picture of Hrithik and Barbara Mori in Kites.
Pic : Hrithik and Barbara Mori In Kites | Kites Movie Pictures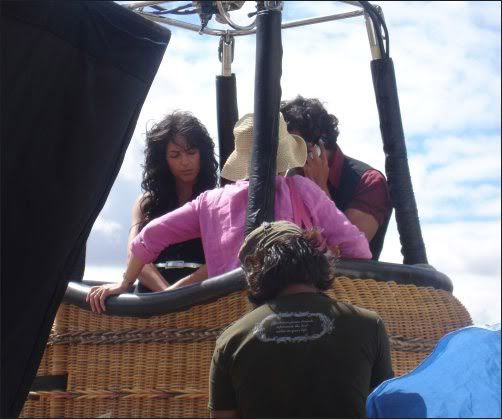 Pic : Hrithik Roshan and Barbara Mori Pictures For Kites
Share Pic : Barbara Mori And Hrithik Roshan On The Set Of Kites Pictures with your friends on Facebook.
RELATED BOLLYWOOD STORIES:
«« Pics : Hrithik Roshan Exclusive John Players Photoshoot | Pic : Deepika Padukone On Filmfare Cover Page »»