2,039 views
After two disasters to start of with Harman Baweja has been lucky to have not been written off completely. Harman  still has two big movies in the pipeline, Ashutosh Gowariker's What's Your Rashee and Anees Bazmee's It's My Life.
"I am quite confident that Harman will bounce back in a big way after IT'S MY LIFE", says Bazmee, "He is a good actor and all the trappings of a star. He may have had not so encouraging beginning at the box office but this film will do a lot for him. As I have said, all stars work best with me and Harman would be no exception."
Apart from Harman Baweja and Genelia, It's My Life would star Nana Patekar also in an important role.

Pic : Harman Baweja And Genelia D'Souza In It's My Life Movie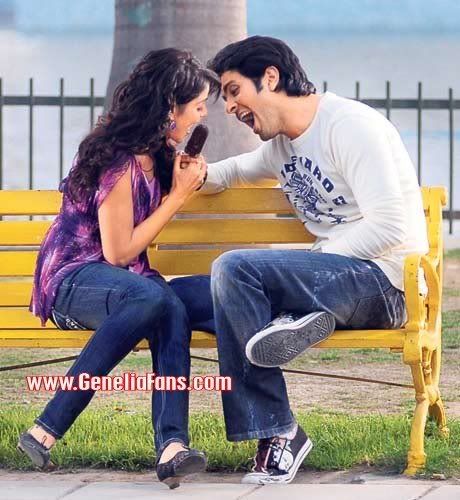 Pic : Genelia And Harman Baweja In It's My Life
Share First Look : Harman And Genelia Pictures From It's My Life with your friends on Facebook.
RELATED BOLLYWOOD STORIES:
«« Pic : Shah Rukh Khan From Karan Johar's Movie Khan | First Look : Imran Khan's Luck Movie Wallpaper »»