572 views
Bipasha Basu would be seen in Shudipto Chattopadhyay's Pankh. The movie has Bipasha Basu play an imaginary character in the movie.
Pankh is about a boy who goes through gender confusion. He is a child artiste but plays a female child artiste and is very popular. Then he grows up and wants to be launched as a hero but there is a kind of confusion in his mind.
The boy's family is poor and they want to make it big. The pressure of parents and ridicule make it a very sad situation for him. Eventually he creates this imaginary character he is in love with. And that imaginary character happens to be an actress as well. It is quite a crazy role and many would say why Bipasha has done it, but I like it so I do it.
Check out exclusive pictures from Pankh movie

Pic : Hot Bipasha Basu From Pankh Movie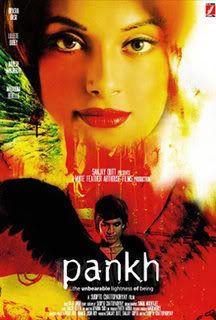 Pic : Bipasha Basu Hot Picture From Pankh Movie
Share Bipasha Basu Hot Pictures From Pankh Moviee with your friends on Facebook.
RELATED BOLLYWOOD STORIES:
«« Pic : Salman Khan And Asin Picture From London Dreams | Hot And Sexy Kylie Minogue With Akshay Kumar From Blue Movie »»