811 views
Prakash Jha's next film titled Rajneeti has a relatively huge star cast of Manoj Bajpai, Nana Patekar, Ranbir Kapoor, Ajay Devgan and Arjun Rampal. Katrina Kaif  plays the female lead in the film.
Rajneeti revolves around the dirty game of politics in India. A game of trust, deception and betrayal, Rajneeti is supposedly a look into Sonia Gandhi's potrayal. Katrina Kaif is goig to play Sonia Gandhi's role in the movie.
Here is a first look exclusive wallpaper of Rajneeti.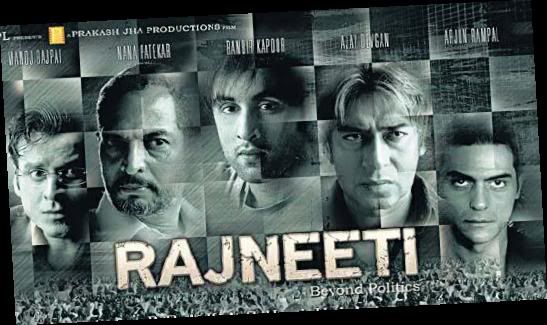 Pic : First Look Prakash Jha's Rajneeti
Share First Look : Rajneeti Movie Wallpaper with your friends on Facebook.
RELATED BOLLYWOOD STORIES:
«« First Look: Harman And Priyanka Chopra Exclusive Wallpaper Of What's Your Rashee | Pic : Salman Khan And Asin Picture From London Dreams »»