475 views
Ashustosh Gowariker is one name to reckon in Bollywood. His last three movies have been fantastic to say the least. Each being a hallmark in its own right. Lagaan, Swades and last year's Jodha Akbar, all three received the critics appreciation, awards and the bok office moolah. What more do you need?
So, now all eyes are looking forward towards Ashustosh's next film, What's Your Rashee. Harman Baweja plays the lead role in What's Your Rashee and his ex-girlfriend Priyanka Chopra stars opposite him. With Harman having a disastrous start to his career with Love Story 2050 and Victory, both being massive flops, surely Ashustosh Gowariker's What's Your Rashee will be something that Harman will be looking for to boost his career.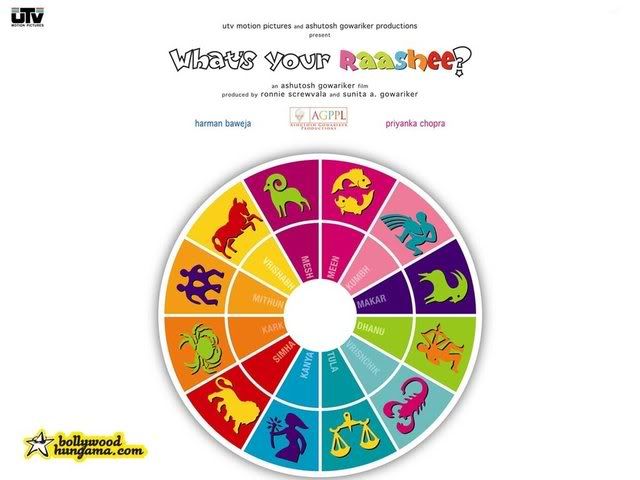 Pic : Ashutosh Gowariker What's Your Rashee Wallpaper
What's Your Rashee is surely something to watch out for. What do you guys feel about the movie? Do comment.
Share First Look : Harman Priyanka's What's Your Rashee with your friends on Facebook.
RELATED BOLLYWOOD STORIES:
«« Kylie Minogue Song In Akshay Kumar's Blue Movie | Video : Akshay Kumar's Eight By Ten Trailer »»