8,893 views
Mani Ratnam's next movie stars the celebrity jodi of Aishwarya Rai and Abhishek Bachchan in the movie titled Ravana. The movie has been in the news for quite a while and here is some exclusive news from Ravana.
While speculations are rife about Mani Ratnam's next venture Ravana, the director is busy calling the shots for his epic-inspired tale in the dense jungles of Malayatoor in Kerala. Besides, his recent face off with the forest officials, for not abiding by their regulations while shooting, has also been ironed off with the officials reworking on the fee details for using the forest. 
  
 Latest scoop is that Mani's Ravana will portray the epic villain of Ramayana, Ravana, in a different light. Although Mani has taken cue from Kambaramayana, unlike the epic, Ravana, the ruler of Lanka who fancied Rama's wife Seetha, is the lead of his story. The story, as per sources, culminates into Seetha taking the side of Ravana instead of Rama who suspected her chastity for having been abducted by Ravana. That's quite a odd twist to the epic tale and it is sure to get many  religious groups coming out and opposing the film. Here is one controversy in the making. 
It is also speculated that Vikram plays Ravana in the Tamil version and takes the role of Rama in the Hindi version. Abhishek will play Ravana in Hindi while Prithviraj plays Rama's role in Tamil. Aishwarya Rai plays Seetha in both the versions with Priyamani playing Ravana's sister Soorpanak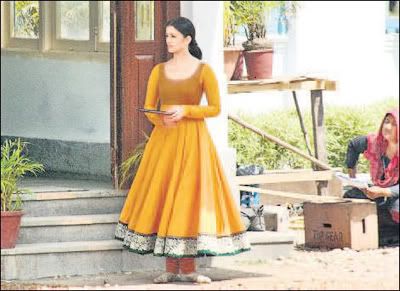 Pic : Aishwarya Rai On The Sets Of Ravana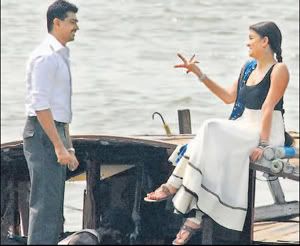 Pics : Aishwarya Rai Practising On The Sets Of Ravana
Check out more exclusive pictures of  Aishwarya Rai on the sets of Ravana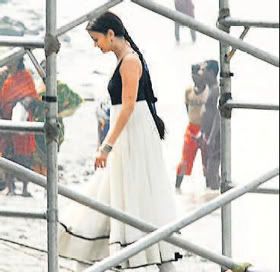 Pics : Aishwarya Rai In Ravana
Pic : Aishwarya Rai Hot Song In Ravana
Pic : Aishwary Rai Hot And Sexy Song In Ravana
Share Pics : Aishwarya Rai On The Sets Of Ravana with your friends on Facebook.
RELATED BOLLYWOOD STORIES:
«« Video : Anurag Kashyap's Gulaal | Pics : Celebrity Snapshots From Luck By Chance »»