3,138 views
Rakesh Omprakash Mehra who gave us the highly energised cult film Rang De Basant is back to take the box office by storm with his next release Dilli 6. Starring Sonam Kapoor of Saawariya fame (?) and Abhishek Bachchan, Delhi 6 is set for a release earlier next year.
Delhi 6 is inspired by Rakesh Mehra's own child hood days that he spent in Delhi. Delhi 6 is the story of American-born Roshan (Abhishek Bachchan), who brings his ailing grandmother back to India. Little does he know that the quick trip will turn into the longest journey of his life – a journey within. The backdrop of the story is the ancient walled city of Delhi, a character in herself. She represents the chaos, religion, beliefs and ethos of the Indian people. The pin code of the city is 110006, and with pride of love they call her Delhi-6.
Delhi 6 also stars Amitabh Bachchan, Rishi Kapoor and Waheeda Rehman in cameo roles.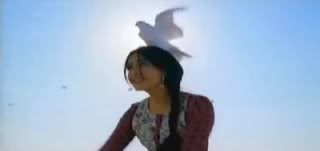 Pic : Sonam Kapoor in Delhi 6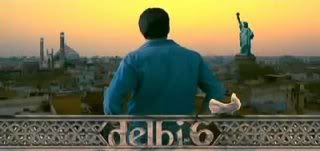 Pic : Abhishek Bachchan From Dilli 6
Check out the first look trailer of Abhishek Bachchan and Sonam Kapoor's Dilli 6
Video : Abhishek And Sonam's Dilli 6 Movie Theatrical Trailer
Share Video : Abhishek's Bachchan's Delhi 6 Movie First Look Trailer with your friends on Facebook.
RELATED BOLLYWOOD STORIES:
«« Video : Akshay Kumar's Chandni Chowk To China Theatrical Trailer | Pic : Abhishek Bachchan's Delhi 6 Exclusive Poster »»