6,989 views
Salman, Katrina, Zayed Khan and Anil Kapoor star in this epic love story titled Yuvvraaj directed by showman Subash Ghai. The film is slated to be released on November 21, 2008. That's a week after Karan Johar's Dostana.
According to Subhash Ghai, Yuvvraaj, is about the arrogance and overconfidence of contemporary youth. "Everyone wants to be a rock star, regardless of whether they have the morals to go with the appellation."Yuvvraaj also has Mithun Chakraborty in a special role.
Check out the wonderful pictures collection of Yuvvraj movie exclusively for our readers.
Pic : Katrina Kaif In Yuvvraaj  Wallpaper
Pic : Katrina Kaif New Look In Yuvvraaj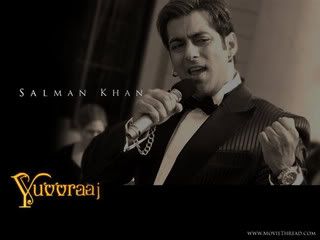 Pic : First Look Salman In Yuvvraaj
Check out and download exclusive wallpapers of Yuvvraaj only on movietonic
Pic : Anil In Yuvvraaj Movie
Pic : Zayed Khan First Look In Yuvvraj Movie
Pic : Sexy Katrina IN Yuvvraaj Movie
Share Download Yuvraaj Movie Wallpapers Online with your friends on Facebook.
RELATED BOLLYWOOD STORIES:
«« Video : First Look Salman Katrina Yuvvraaj Movie Trailer | Karan Johar's Dostana Download Online Wallpapers »»