4,771 views
Check out the latest song promo of Minisha Lamba in Kidnap movie. Minisha should stick to her traditional wear or consult some top fashion designer and increase her sex appeal in western outfits. The girl mesmerises in Indian wear but stinks in western outfit. What say?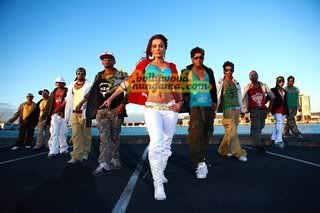 Pic : Minisha From Hey Ya Song Wallpaper

Watch Minisha Lamba's Hey Ya song video from Kidnap
Video : Hey Ya Song Video From Kidnap Movie Trailer
Share Video : Hey Ya Song Trailer From Kidnap Movie with your friends on Facebook.
RELATED BOLLYWOOD STORIES:
«« Song Lyrics : Hey Ya Song Lyrics From Kidnap Movie | Hrithik Roshan To Sing In Kites »»