1,239 views
Last year's most talented newcomer, Neil Nitin Mukesh who made a smashing debut in a rather complex role in Johnny Gaddar, will be seen in Madhur Bhandarkar's next film Jail.
FASHION may well be Madhur's last women-centric movie for a while. As per the director, his next project will be about three male prisoners, aptly titled JAIL. Madhur promises that it will be another hard-hitting subject. So will it be similar to Nagesh Kukunoor's Teen Deewarein? Guess we will have to just wait and watch.
Here's a first look poster of Neil Nitin Mukesh in JAIL.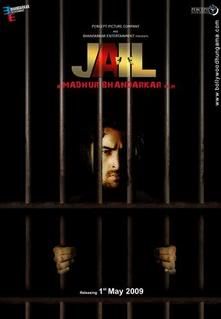 Pic : Neil Mukesh In Jail
What is Jail? Jail is a hard-hitting yet sensitive tale of an ordinary man Parag Dixit (played by Neil Mukesh) who finds himself inside the four walls of a prison due to a series of unfortunate events around him. The film is from his point of view and tells the stories of several other inmates. Some of these are under trials, convicts and also the cops who are in charge of maintaining order in the prison.Jail is all set to see a release on 1st May 2009.
Share Pic : Neil Mukesh In Madhur Bhandarkar's Jail with your friends on Facebook.
RELATED BOLLYWOOD STORIES:
«« Pics : Hot Riya Sen Photoshoot Pictures | Video : Imran Khan In Kidnap Trailer »»