1,790 views
Check out the new love duet, Meelon Ka Jaisa between Harman Baweja and Priyanka Chopra from Love Story 2050. The sci fi action thriller is supposed to be one of Bollywood's largest film production to date.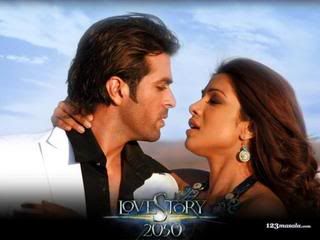 Pic : Harman Baweja And Priyanka Chopra From Love Story 2050
Video : Meelon Ka Jaise Tha Fasla From Love Story 2050 Promo
Share Video : Meelon Ka Jaisa Tha Faisla From Love Story 2050 Trailer with your friends on Facebook.
RELATED BOLLYWOOD STORIES:
«« Pics : Jaane Tu Ya Jaane Na Download Movie Wallpapers | Movie Preview : Jaane Tu Ya Jaane Na »»