9,628 views
Rohit Shetty's Golmaal turned out to be one helluva laugh riot and now he is back with a sequel to Golmaal, named Golmaal Returns. Ajay Devgan and Tushaar Kapoor are the only two from the previous film who star in Golmaal 2.  Kareena Kapoor replaces Rimi Sen in this Golmaal. Rohit Shetty will surely try to get back the humor and laughter he invoked in the audience from Golmaal back with Golmaal Returns.
Here are some exclusive pictures from Golmaal Returns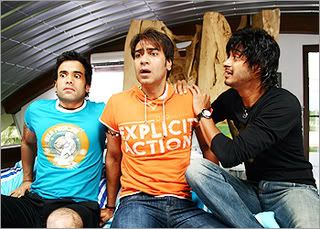 Pic : Golmaal Returns Movie Wallpaper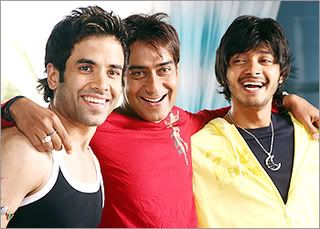 Pic : Shreyas, Tushar and Ajay From Golmaal Returns Shoot
Pic : Kareena Kapoor From A Still In Golmaal Returns
Share Pics : Golmaal Returns Movie Pictures with your friends on Facebook.
RELATED BOLLYWOOD STORIES:
«« Video : Milo Na Milo Harman Song Trailer From Love Story 2050 | Video : De Taali Movie Trailer »»