2,094 views
Ayesha Takia, the sweet cute actress who made her sparkling debut with Abhay Deol in Socha Na Tha received a lot of flak from her critics for her growing waist line. The actress who was looking  plumpier with each passing film was rumored to have gone to UK to undergo a liposuction surgery so as to remove that extra fat.
But AyeshaTakia has dismissed all rumors of her undergoing any such surgery.  "She has not gone for any such cosmetic changes. Ayesha is busy shooting for her film. These talks are utter rubbish," said her angry father, putting all the baseless rumours circulating about his daughter, to rest.
Liposuction or not, Ayesha must surely hit the gym to reduce that ever growing waist line of her's. Hit the gym girl, that's what we can advise.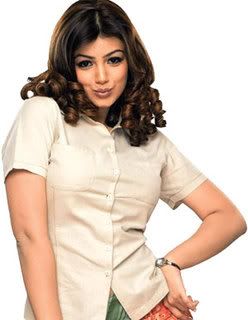 Pic : Weight Loss Recommended For Ayesha Takia
Share Ayesha Takia Is Not Doing LipoSuction with your friends on Facebook.
RELATED BOLLYWOOD STORIES:
«« Pic : Arjun Rampal With Daughter Mahikaa | Pics : Preity Zinta's Har Pall Movie Pictures »»