1,977 views
The first official trailer of Ram Gopal Verma's Sarkar Raj will be unveiled before the first showings of Rakesh Roshan's Krazzy 4.
April 11th is the day when all Aishwarya Rai, Abhishek Bachcan and Big B fans will get to see the first look of Ram Gopal Verma's sequel to the super hit Sarkar.
Sarkar Raj  will capture the political surroundings of rural Maharashtra and Delhi. The plot highlights the powers of Abhishek and Aishwarya Rai whereas Amitabh's role will take a backdrop from its original.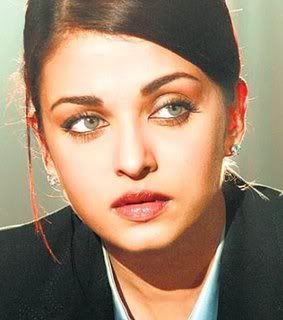 Aishwarya Rai's Look From Sarkar Raj 
Guess Ramu is all set to hit back hard at all his critics who trashed him for his last two outings RGV Ki Aag and Darling.
Share Sarkar Raj Trailer With Krazzy 4 with your friends on Facebook.
RELATED BOLLYWOOD STORIES:
«« Priyanka Chopra Refuses To Go In A Bikini For Karan Johar's Dostana | Hrithik Suzzane To Have Twins »»