17,091 views
Hrtihik Roshan is magical when it comes to dancing. And Roshan Jr. shows once again why he is the best dancer in Bollywood. If yo have any doubts then one look at the Break Free song video from Krazzy 4 should be good enough to annihilate all those  doubts.
Hrithik Roshan spins wonders with his moments. This item song from Krazzy 4 is sure to take the publicity of the film to an all new level. Krazzy 4 is all set for a release on April 12th.   Speaking about Krazzy 4, director Jaideep Sen says ,  "Krazzy 4″ will be unlike the avalanche of comedies that have hit us in recent times. "
"It's a funny film. But it's neither slapstick nor vulgar. Very frankly, I am very confused by the kind of films that are doing well. Audiences don't want us to make anything that pushes the envelope. I'd rather not direct films than make the kind of films that click these days."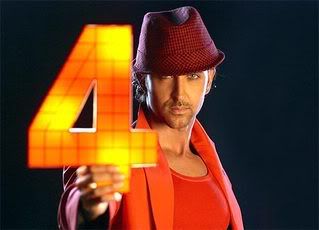 Pic : Hrithik Gets Red for Krazzy 4
Pic : Hrithik's Item Number Break Free For Krazzy 4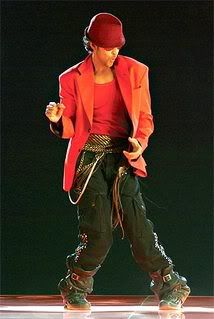 Pic : Hrithik Gets Hot And Red In Krazzy 4 
Share Pics : Hrithik All Red In Krazzy 4 ( Exclusive Images) with your friends on Facebook.
RELATED BOLLYWOOD STORIES:
«« Exclusive Pics : Aamir Khan's Bald Look In Ghajini | Yuraj Wasn't Faithful To Deepika Padukone »»