3,036 views
Sonam Kapoor, daughter of Anil Kapoor, who played the demure girl in Sanjay Leela Bhansali's Saawariya, is not exactly that innocent as her appearance shows. Have a look at the pictures below and you will know what we are talking.
The net-savvy Sonam Kapoor has a Facebook account, through which, she keeps in touch with her friends, all around the world, for over a year now. Recently, she was shocked to learn that someone had hacked into her account and gained access to her personal pictures and other information! Sonam found out about this, when a friend called to inform her.
"Sonam wasn't in town, when she got a call from a friend, alerting her that her pictures – from a private party – were all over the Internet. They were also on some movie blogs and other Bollywood sites," a media source informs.
Pic : Sonam Kapoor Private Party Picture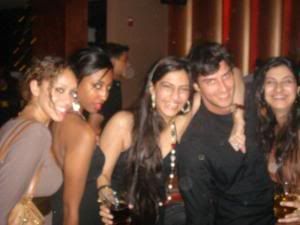 Pic : Sonam with sister Rhea Kapoor and Friends
The actress had no Internet access where she was shooting, and so, she called her brother Harsh, an avid Internet user, and asked him to delete all the personal information on her account.
The source continues, "She was quite upset that her personal pictures had leaked. Sonam also has her B-Town buddies on her account and the account is still alive."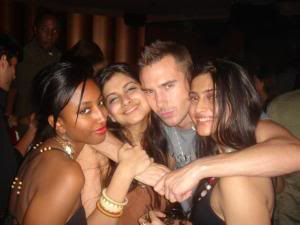 Pic : Sonam Gets Close and Personal With Friends
Share Sonam Kapoors Private Pictures Online with your friends on Facebook.
RELATED BOLLYWOOD STORIES:
«« Video: Hot Song Sexy Lady From Race Movie ( Promo) | Kareena Kapoor Goes Topless For Saif In Tashan »»