1,838 views
U Me Aur Hum is one movie that is sure to create buzz at the box office this summer. Starring Kajol and Ajay Devgan, the movie is directed by Ajay Devgan and marks the return of Kajol after her last superhit Fanaa.
Me really excited to watch Kajol who looks ultimately beautiful in th film. Innonence and beauty exemplified, Kajol dazzles in the promo and is sure to win many hearts and laurels for the film.
But to know how U Me Aurr Hum fares at the box office, we shall have to wait for 11th April, when the movie releases. Lets wait and watch whether U Me Aur Hum manages to recreate the chemistry between Kajol and Ajay Devgan that the two had shown in movies like Ishq and Pyaar To Hona Hi Tha.
Check out this nice romantic song, U Me Aur Hum, which has simple lyrics and is pleasing to the ears nonetheless. A nice song on a long car ride, with your loved one.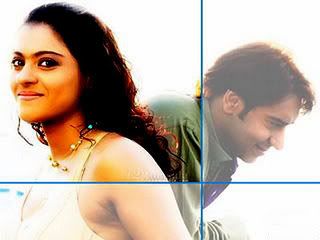 Pic : Kajol And Ajay Devgan In U Me Aur Hum 
Video : U Me Aur Hum Title Song Promo
Share Video : U Me Aur Hum Title Song Trailer with your friends on Facebook.
RELATED BOLLYWOOD STORIES:
«« Video : Exclusive Promo Of Amitabh Bachchan's Bhoothnath | Pic : Hot Pictures Of Sexy Anmol From Roadies 5.0 »»