2,595 views
It was sultry Bollywood actress Bipasha Basu who stole the limelight at Wills Lifestyle India Fashion Week ( WIFW). Bipasha Basu who recently drew quite some flak for chopping down her long tresses was only to pleased to flaunt them again.
Bipasha who has Abbas Mustan's Race lined up in the coming weeks, was looking ultimately sexy in the collection designed by Gauri and Nainika.
Pic : Bipasha Basu Walks The Ramp At Wills Lifestyle Fashion Week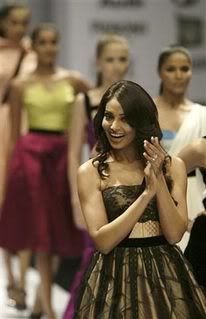 Pic : Bips Is All Smiles At Wills Fashion Week
Check out more pictures of Bipasha Basu scorching the ramp at Wills Fashion Week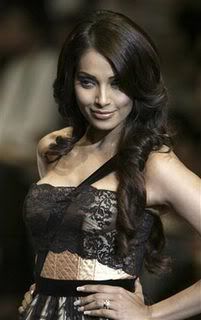 Hot Bipasha Basu : If Looks Could Kill !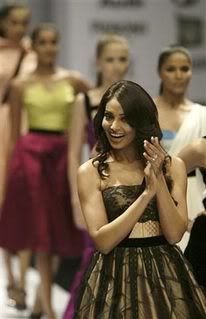 Pic : Bips Does The Trick At WIFW
Share Pics : Bipasha Basu Sizzles At Wills Fashion Week with your friends on Facebook.
RELATED BOLLYWOOD STORIES:
«« Whose The New Man In Amisha Patel's Life? | Abhishek Angered Over Aishwarya Rai Topless Picture »»