9,634 views
Hrithik Roshan  is currently riding high with the success of Ashutosh Gowariker's Jodha Akbar. Jodha Akbar happens to be his third consecutive blockbuster hit after Krissh and
Dhoom 2.
Just as  Hrithik Roshan looks to be getting better and better  with each film, so is his John Player collection. The youth icon, poses for some great pictures for John Players campaigns . So for all you guys who thought formals were boring and not stylish, just have a glance at the pictures below.
 Pic : Hrithik Roshan Models For John Players
 Check out more pictures of Bollywood hunk Hrithik Roshan showing you how to carry your formal wear.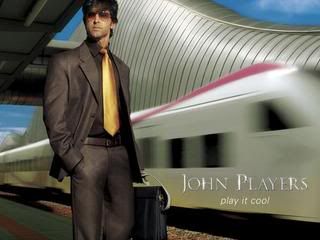 Pic : Hrithik Roshan John Players Formal Wear Photoshoot
Pic : Hrithik Roshan's For John Players
Share Pics : Hrithik Roshan For John Players Formal Wear Collection with your friends on Facebook.
RELATED BOLLYWOOD STORIES:
«« Pic : Exclusive Stills From Mission Istanbul | Manish Malhotra Blasts Vidya Balan »»