941 views
Ayesha Takia who showed up a lot of promise when she first entered the Bollywood arena with Imtiaz Ali's Socha Na Tha, has dwindled off. What with numerous flops and dollops of weight tagged onto her. But Ayesha still believes that all is not lost.
Ayesha Takia, is all set to play an alien with special powers in Jaaane Kahaah Se Ayie Hai. The film will also be Milap Zaveri's (writer of Heyy Baby, Masti and Kaante) debut film as a director.
The cast includes Ritesh Deshmukh and Ruslaan Mumtaz ( from Mp3) and will be produced by Nikhil Advani and Mukesh Talreja. When contacted, Milap Zaveri confirms, "I wanted to make a love story but with a different subject. In the film, Ayesha Takia is the girl from Venus. The concept of the story is that of an alien searching for love from an earthling.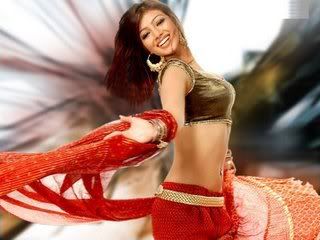 Pic : Ayesha An Alien In Jaane Kahaan Se Aayie HainThere will be a lot of humour and emotions that the young generation will be able to relate to." Speaking about Ayesha's looks, Zaveri says, "She will definitely have a futuristic and funky look. Coming from Venus, she has special powers and we intend to add some special effects as well." The film will hit the floors in May. Ayesha must be in another 'space' altogether with this announcement!
The movie surely shows a lot of promise. But finally it depends on the execution of the film, to decide whether it will turn Ayesha career towards the sun or send it spiralling down a blackhole.
Share Ayesha Takia As An Alien In Jaane Kahaan Se Ayie Hai with your friends on Facebook.
RELATED BOLLYWOOD STORIES:
«« Ranbir Kapoor Accepts His Love Relationship With Deepika Padukone | Video : Zara Sa Song Trailer From Jannat Movie »»