3,452 views
The recent Star Voice Of India has Emraan Hashmi being kissed by a hot girl from the audience right on the lips. This shocking incident left not only the audience in surprise but also had Pritam (who is judging Star Voice Of India) leaving the set in disgust.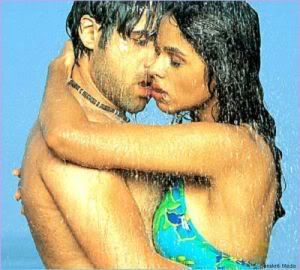 "If the whole thing was planned then all I can say is, the show is digging its own grave," says the appalled music director Pritam Chakraborty about the bizarre events that transpired during the recording of the reality show Voice Of India on Monday, 25 February.
In the middle of the shooting a female member of the audience ran to stage to kiss the serial-kisser, Emraan Hashmi smack on his lips. After a horrific silence, judge composer Pritam Chakraborty walked out of the show in disgust.

Recalling the embarrassing episode Pritam says, "It was all so sudden…and disgusting. Voice Of India is a show about children, and encouraging children's talent. We can't have such cheesy behaviour on this show. Also, the Bhatts and Emraan Hashmi were my special guests. I had to make my displeasure very clear. So I did walk out."
Says Pritam, "Voice Of India has the potential to give us deserving winners. I don't want it to end up being just another TRP-hungry music show.
Well done Pritam. Atleast you show some decent values while judging a contest. But God alone knows why your values do not come into play when you shamelessly copy songs from other
Share Emraan's Smooch Act On Star Voice Of India Disgusts Pritam with your friends on Facebook.
RELATED BOLLYWOOD STORIES:
«« Pics : The Cartoon Characters Of Toonpur Ka Superhero | Ranbir Kapoor And Deepika Padukone Confess Their Love At Filmfare Awards »»