7,120 views
Love him or hate him but you cann't ignore the man. Himesh Reshammiya whose nasal twang has become familiar in every household of India, is all set to torment the Indian public with another of his films. The producer turned music composer turned singer turned actor is geared upto play the role of Monty that Rishi Kapoor immortalised in Subash Ghai's Karz. This modern version of Karzzz will be directed by Satish Kaushik. Initally Subash Ghai was offered to direct the movie, but he refused to do so.
Himesh who found a huge hit in his debut film, Aap Ka Surroor has decided to give acting a serious shot and has decided to do more of acting and less of singing. Here are some exclusive pictures from Himesh Reshammiya's Karzzz.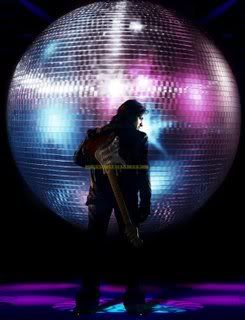 Pic : First Look Himesh Reshammiya In Karzzz
Pic : Himesh To Play Rishi Kapoor In Karzzz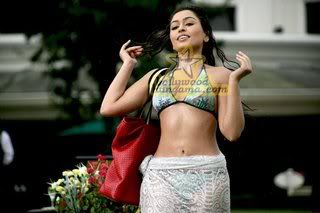 Pic : Shweta As Tina Munim In Karzzz
Check out more exclusive pictures of Himesh Reshammiya's Karzzz 
Pic : Himesh Loses His Cap In Karzzz 
Pic : Hot And Sexy Shweta In Karzzz 
Pic : Himesh Romancing With Shweta In Karzzz 
Share Pics : Exclusive Images From Himesh Reshammiya's Karzzz with your friends on Facebook.
RELATED BOLLYWOOD STORIES:
«« Pics : Shah Rukh Khan In Break Free Item Song From Krazzy 4 | Exclusive Look : Himesh's Lady Shweta In Karzzz »»