27,311 views
Katrina Kaif, one of Bollywood's sexiest and hottest actress in recent times is surely heading to a very sucessful career in Bollywood. With three huge hits  to her credit -'Namastey London', 'Partner' and 'Welcome' , Katrina cann't help but thank her stars.
And now Katrina is trying to see that her sister Isabella too find sucess and faim in Bollywood. Katrina has been busy promoting her sister Isabella at Bollywood parties and has been introducing her to Bollywood's top notch directors like Vipul Shah and Subhash Ghai.
Katrina is grooming her sister Isabella and she is also, taking care to ensure that she picks up Hindi and learns some Bollywood 'latka-jhatkas' (moves). If you didn't know Katrina has six more sisters. Now that's one hot family and we surely do not mind to have all of them on the silver screen. The more the merrier. What say?
Check out stunning hot and sexy pictures of Isabella Kaif.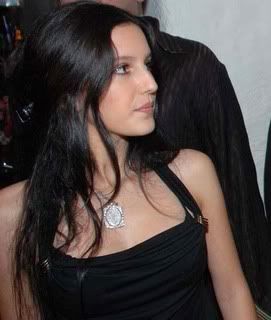 Pic : Isabella Kaif's Exclusive First Look Picture
Check inside for more of Isabella Kaif's Pictures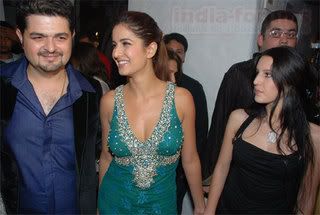 Pic :  Katrina Kaif With Sister Isabella Kaif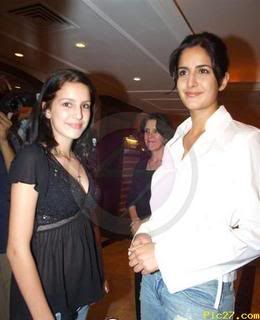 Who is Prettier :  Katrina Kaif or Isabella Kaif  ?
It's All In The Family  : Katrina With Mom And Sister Isabella Kaif
Share Pics : Katrina Kaif's Sexy Sister Isabella Kaif with your friends on Facebook.
RELATED BOLLYWOOD STORIES:
«« Movie Preview : Krazzy 4 | Video : Dhil Dhadka Hai Song Trailer From U Me Aur Hum »»