116,320 views
Yash Raj Films like to keep their projects as secretive as possible. Everything must be totally away from the media stare and under cover, is what Yash Raj Films wants to achieve. But the more you hide, the more harder the media will try to find you.
Yash Raj Film's next outing Tashan, which has been in news for being one of their most slickest films starring Kareena Kapoor, Akshay Kumar , Saif Ali Khan and Anil Kapoor, is also supposed to be the starting point of the romantic relationship between Saif and Kareena.
Here are some leaked pictures of Kareena Kapoor looking hot in a bikini from the sets of Tashan.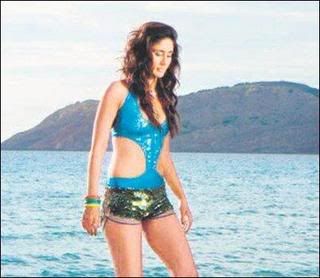 Pic : Kareena Hot And Sexy In Bikini Shoot For Tashan
Here are some more pictures of Kareena going the Esha Deol (Dhoom) , Aishwarya Rai (Dhoom 2) and Bipasha Basu (Dhoom 2) way in Tashan.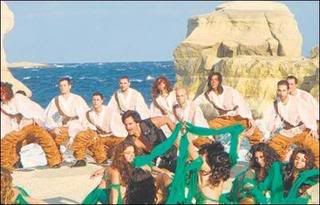 Pic : Hot Picture Of Kareena And Saif In Tashan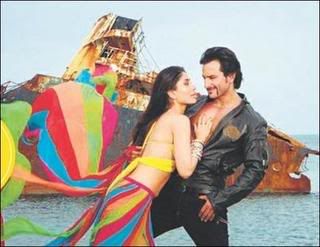 Pic : Kareena And Saif In Tashan Song Shoot
Share Pic : Kareena Kapoor's Hot Bikini Pictures In Tashan with your friends on Facebook.
RELATED BOLLYWOOD STORIES:
«« Saif and Kareena Kapoor Married | Video : Khwaja Mere Khwaja Song Trailer From Jodha Akbar »»