4,869 views
Siddarth, one of the most popular South heroes, who recently won several accolades for his role in Rang De Basanti is all set to play the role of a carrom player in his upcoming sport film Striker. South actress Padmapriya has been paired with Siddharth in Striker by director Chandan Arora.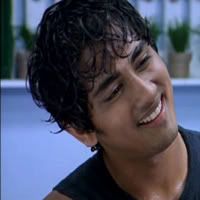 Set in the 1980s, the film will move through a labyrinth of socio-cultural political issues as seen through the eyes of the slum-protagonist. Entitled "Striker", the film's main protagonist Siddharth's character will be based on the life and times of a real-life carrom whiz from the slums of Malavni named Suryakant.
Siddharth, who has said a firm no to several good offers from Mumbai including Rakeysh Mehra's "Delhi 6″ and David Dhawan's film for UTV, has quietly been preparing for the new challenge.
A carrom player from the outset, Siddharth has been polishing up his skills.
"Siddharth has become an expert at carom. By the time we hit the floors in December Siddharth will be able to beat anyone at the game. He has met the real-life Suryakant several times. He has also spent sizeable time in Malavni getting the feel of the place. Though he functions from the south he has spent a large part of his life in Delhi and Mumbai. So he speaks very fluent Hindi," Arora told IANS.
"Unlike Dharavi, which is a planned slum, Malavni just happened. People and communities from all across Mumbai who were rendered homeless just converged on this slum. So to begin with, it was more a refugee camp than a slum," said Arora.
"But the game of carrom will preside over the goings-on, just as it does in the slum. Lakhs of rupees go into betting over the game. Carrom is a way of life in Malavni," explained Arora.
The rest of the vast cast is now being worked out. But Vidya Malvade from "Chak De India", model Nicolette Bird and south Indian actress Padma Priya have been finalised.
So after Chak De India and Goal, get ready for another sports film next year. Hope it does as well, if not better than Chak De India.
Share Siddharth To Play Carrom Player In Movie Striker with your friends on Facebook.
RELATED BOLLYWOOD STORIES:
«« Shahid and Kareena Kapoor's Kiss In Jab We Met | Tanushree Dutta Has No Time For Love »»